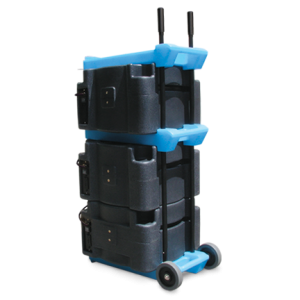 Save time and labor with the Escort Axial Fan Dolly from Mytee Products.
This high performing dolly is lightweight but will carry up to 150 pounds, making it ideal for storage and transport of up to 3 machines. Its handle is positive locking for Mytee's Tradewind Air Mover.
Mytee offers a limited lifetime warranty on all machines, instructional videos on using products on the Mytee website and a variety of local service centers throughout the country.