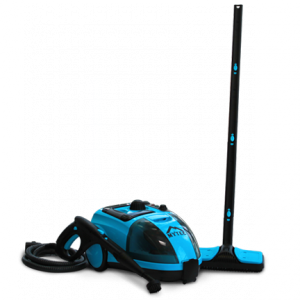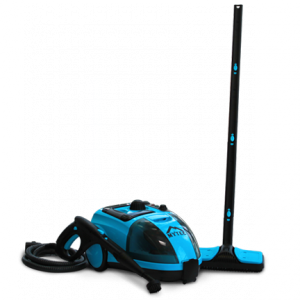 The Firebird™ Vapor Steamer
The Firebird Vapor Steamer by Mytee is good for environmentally friendly and sanitary cleaning. It requires no chemical; a high temperature steam cleans and sanitizes many areas of the home. Its many attachments help to clean many hard to reach areas and can even be used for auto detailing.
The Firebird's tank holds 1 ½ quarts of water that will heat in just 11 minutes. This is a 1500 watt steam cleaning machine and a full tank of water gives you 50 minutes of 350 degree steam.
Some examples of included parts that contribute to its many uses are as follows: It has a steam gun with hose for bathroom cleaning; it has a detail nozzle for automobile upholstery cleaning; it has a gum scraper tool for removing gummy mess on floors; it has 2 nylon brushes for furniture cleaning; it has a 2-in-1 window attachment for gentle window cleaning; and it has a floor nozzle and floor extensions for safe, sanitary floor cleaning.
Other included accessories:
Funnel
Measuring cup
Accessory adapter
Metal brush
Jet nozzle attachment
2-in-1 steam attachment
Cotton cover for storage protection
Micro-fiber cleaning cloth for detailing
Mytee offers a limited lifetime warranty on all machines, instructional videos on using products on the Mytee website and a variety of local service centers throughout the country.